How To Market To Absentee Owners For 2.5 Cents Each With Voiceblasts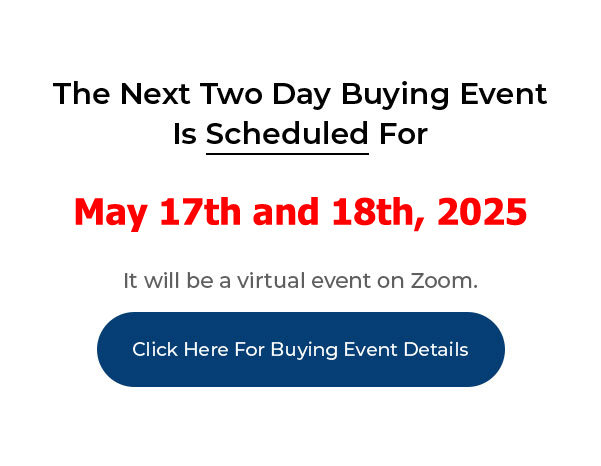 ____________________________________________________________
My PushButton Automarketer Program – Automate your business:
http://www.pushbuttonautomarketer.com
My 6 month mentor program:
http://www.ZeroDownInvesting.com
http://www.JoeCrump.com/partner
My Two Day Buying Events
My Real Estate Investing Blog:
My home study program (there are 68 free videos you can watch on this site):
http://www.PushButtonMethod.com
A Free Audio About How To Automate Your Real Estate Investing Business:
http://www.JoeCrump.com/pushbuttonmethod
My ebook:
http://RealEstateMoneyMaker.com
Free E-letter Opt-In Page:
A few Case Study Video Interviews with my Students:
http://www.JoeCrump.com/partner/casestudy.html
30 Day Free Trial Monthly Printed Newsletter and Audio:
http://www.RealEstateMoneyMaker.com/newsletter/main.html
And on youtube.com search "joseph4176″
"How to Market to Absentee Owners for 2.5 Cents Each With Voice Blasts"
Joe: Hey, it's Joe Crump. I'm doing this series on outrageous claims I've made about real estate investing over the past decade or two. This next one is how to mail absentee owners and expired listings for 2.5¢ rather than a $1.50 per letter that you're taught to do with the yellow letter campaigns that everybody has heard about. I believe if you can do it for 2.5¢ rather than paying a buck fifty, you're going to save quite a bit of money. And you're probably going to get as many leads and you're probably going to get, statistically, or as a percentage-wise, as many leads as you would have gotten if you sent out the mail.
Joe: The way we do this is through a voice blast. Now, there's lots of voice blast or voice broadcast technologies out there that you can go out and find. I know that there's Voice Shot. I believe they charge 12¢ a minute or something like that, but our Automarketer charges 2.5¢ a minute, so if you've got the Automarketer and you're using it, you can set up the absentee owner module.
Joe: What you can do with that is you can upload your list of addresses. You use a CSV file, it's a database file, an Excel file. Upload that CSV file and if it's got the name and address in there then you can press another button and it'll go in there and it'll look for everybody's phone number. It will only find 30% to 40% of the people on your list and then it'll queue those numbers up to send out a voice blast.
Joe: You can do that with expireds, you can do it with absentee owners. You can do it with any list that you've got. We're going to send out a voice blast to absentee owners, to expired listing and that voice blast is going to leave them a message on their recorder that says, "I buy real estate property and I'm interested in the one you've got. I buy one to five of these ever month. I'm a serious investor and I'll make you a cash offer on your property. Just give me a call back – here's my number."
Joe: You give them your number and you get a call back. You're going to do voice blast, not text blast because most of the numbers that are on the 411 where we scrape our numbers are going to be land lines rather than cell phones.
Joe: The blast goes out and then leads start coming in, and if you send out a hundred of them and you only got a 1% response rate, that means it cost you 25¢ for that lead. 1% response rate of the mail that goes out. It's very cheap and even if you were paying $2 to $5 a lead, that's going to be less than the $20 to $50 a lead that you're paying when you send out the yellow letters that some of the other teachers are promoting.
Joe: I think that mail, snail mail, is good. I'm not saying that that's not. It's just more expensive per lead. And my goal for our Automarketer is eventually set things up so that we can also set up snail mail so you can press a button and it'll send out snail mail.
Joe: No matter whether you send it out by mail, snail mail, or whether you send it out by voice blast you still have to buy the lead so that you can upload. We scrape all of Indiana. Indiana has absentee owners we can pull up for no charge at all. It's part of the absentee owner module. And then there's a few other states that we have counties that are available, but not very many.
Joe: It doesn't have to be just expireds and absentee. If you have other lists that you want to use, the Notice of Default lists, those types of things, you can contact those people.
Joe: In the Automarketer there are some training programs about how to work with absentee owners, what kind of offers to make with them, all that stuff, so if you're looking to do absentee owners it's a great way to do it especially if you have cash to work with, or if you want to buy properties for the long term for your portfolio, absentee owners can be wonderful for that stuff as well.
Joe: All right – thanks now.