"Start Ups And First Tries For Some Of My Students"
More case studies of students of mine who have been successful implementing my ideas, strategies and techniques.
I don't give them to you to read just to pat myself on the back… although I've got to admit it feels great to help people change their lives in such a positive way… the reason I'm giving these letters and stories to you is so that you can see exactly how it works in the real world.
This isn't pie-in-the-sky, but real, hard core tactics you can start using today to build a massive real estate investing business.
I'm going to start with a short series of emails I received from Lolita Johnson in Tulsa, Oklahoma. All of these emails were sent within 30 days after she joined the coaching program. The wording in the emails sort of ran together because she was so excited and didn't put in any periods. I cleaned them up a little, but they are essentially the same. I think you'll see why she was so jazzed when you read them.
She took advantage of my "unlimited emails" policy and sent me lots of questions while she was going through the process. She refers to that in the series of letters.
I hope you catch her enthusiasm. I know I enjoyed and looked forward to receiving her emails. This is the kind of attitude it takes to succeed in business
"Our jobs soon will be a thing of the past"
• • • • • • • • • • • • • • • •
Email One:
Hello Joe,
Email One:
Hello Joe,
Of course I don't have to say my name in this e-mail… lol.
You've heard from me enough already.
Well, I was at work yesterday for my 16 hours of hard mental labor and Dwayne was at home because his wife is "expecting" at any moment now.
He called me to tell me that all of the hard work and running around and talking to a lot of people has finally paid off.
We have sold 1 property to an investor. This is what we did.
We followed your program instructions and when the investor called, we qualified him and we found out what he was looking for.
Then, we gave him the address of the property that best fit his needs and he called back to say that he wanted it.
Now it is sold and we will be meeting with him some time today.
We are just plain old happy because we have truly been working hard and working some long hours and working on our other jobs… so we are exhausted… but if it keeps rolling like this, our jobs soon will be a thing of the past.
So these are our progress notes for this week.
Thanks Joe,
Lolita Johnson
Tulsa, Oklahoma
• • • • • • • • • • • • • • • •
Email Two: The next day
Hello Joe,
We are on our second deal right now with 1 more in the making!
And yes, you were right, you can't give up… and guess what… we were never thinking of giving up.
We were just stepping back and assessing the situation and regrouping to see where we have been making mistakes.
We have put it all down on paper so we will have a clear picture of what we are doing and the direction we are going in.
For our first deal, we will be getting a total of $3,000.00, so we are not doing to bad.
Thanks Joe,
Lolita Johnson
Tulsa, Oklahoma
• • • • • • • • • • • • • • • •
Email Three: Two days later
Hello Joe,
Here is an update on what we have accomplished during the last couple of days.
We have 4 houses under contract and heading to closing!
We have found a broker who is willing to set us up with a line of credit for houses… only 50,000 dollars for now, but that may go up soon.
(Joe's Note: You don't need to work with lenders to do my program and the deals that she has done did not use ANY conventional financing. End of note.)
He is also getting our investors pre-approved for their loans on the houses they are buying from us.
We have a lady in Arizona who has a listing of foreclosures that are in the Tulsa area and she is faxing that to us now… as I am writing this e-mail to you.
So let me know if all of this sounds good to you.
Thanks Joe,
Lolita Johnson
Tulsa, Oklahoma
• • • • • • • • • • • • • • • •
Joe's Notes: It's not just good, Lolita, it's fantastic. Way to go!
The next two letters are from Sonya Thompson from Arlington, Texas.
She started having success with the program within just a few short weeks of signing up.
• • • • • • • • • • • • • • • •
"I will have another buyer under contract this evening and am working on a 3rd one to be completed by Wednesday or Thursday."
• • • • • • • • • • • • • • • •
Email One:
Joe,
Just wanted to let you know that your course has opened up a whole new outlook on the world of Real estate!
I am learning the hassle free way to make money in real estate.
Tomorrow I will be getting a contract on one of the properties I'm working on!
In May, I paid $715.00 for a real estate course, gained a lot of knowledge, but a lot of the little pieces were missing.
I was working with a "mentor" who was trying to help me, but it just never seemed to come together.
I spent over $400.00 on advertising, a ton of money on gas, and wasted a lot of my personal time with no results!
After receiving your $0 Down Course, I began to follow the instructions that you gave.
As I began to study this information, the big picture came together. Your course was exactly the way I wanted to work in this market, because my time is very limited.
I am by no means a religious person, but I love Jesus Christ with all my heart and I believe he used you and your course to provide me with the information I needed.
I can not thank you enough for responding to me via e-mail to answer some of the questions I had. This was the best money I ever spent in my life and the returns are sure to be phenomenal.
May God Bless you, and multiply your business 100 times!
Sonya L. Thompson
Orlando, Florida
• • • • • • • • • • • • • • • •
Email Two: Two days later
Joe,
Just an update on my progress since the last email.
I will have another buyer under contract this evening and am working on a 3rd one to be completed by Wednesday or Thursday.
Once again I extend my heart felt thanks to you for your $0 Down Course.
You have helped me realize success in real estate that I could have not gained on my own.
God Bless you and multiply you 100 times more!
Sonya L. Thompson
Orlando, Florida
• • • • • • • • • • • • • • • •
An Extra $100 A Month For A Canadian Student… Great Start!
• • • • • • • • • • • • • • • •
I used Joe's techniques of how to choose and value a great rental property to snap up an undervalued apartment in a boom market.
It will not only appreciate in value, but it throws off $100 in passive cash flow.
Mark Winder
Vancouver, British Columbia
• • • • • • • • • • • • • • • •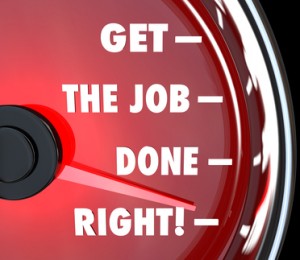 Joe's Notes: It does work in Canada.
The next case study is from Rick Knight in Cuyahoga Falls, Ohio.
He is a Realtor and had a ton of knowledge before he started working with me. I must admit, it was great coaching someone who already spoke the lingo. He had a very short learning curve and has made a great success of the program.
• • • • • • • • • • • • • • • •
Last month, he put together 5 deals and made a quick $5,000 on each deal. That's $25,000 in a MONTH!
• • • • • • • • • • • • • • • •
From the desk of Rick Knight:
I first started working with Joe last August.
At the time, I was flat broke and had bad credit, but, as a Realtor, I knew that the best type of investment out there was real estate.
I thought that most Real Estate Agents were nuts not to invest in the thing they knew most about. I was determined to invest in rental property and flip properties.
After talking to Joe for a few weeks and reading the material several times, I decided to take action.
My first deal was a piece of vacant property that I purchased for $35,000. The Seller carried back a first mortgage for the entire amount!
I turned around and sold this property for $41,000 in less than 7 days.
My profit was close to $5,500 after closing costs. Thanks for showing me how to do this, Joe.
Rick Knight
Cuyahoga Falls, Ohio
• • • • • • • • • • • • • • • •
Joe's Notes: I talked to Rick after he finished the course. He is doing deals every day now and making more money than he ever has in his life. Last month, he put together 5 deals and made a quick $5,000 on each deal. That's $25,000!
These were all deals that he put nothing down on…. zero, zip, nada!
Not a bad month if you ask me.
Way to go, Rick. I knew when I first spoke to you that you would succeed at this.
You don't need money to make it work, but you do need a willingness to work the program and follow my instructions.
• • • • • • • • • • • • • • • •
Hi Joe,
Between you and me, I looked at every real estate program out there. I mean, I *really* looked.
In my opinion, your program, and you are way above the rest. I appreciate your philosophy, and the high quality of your e-mails and your communications.
I never hesitate to forward your materials to anyone I know who might be interested in real estate.
Karen Bain
Fort Lauderdale, Florida
• • • • • • • • • • • • • • • •
Joe's Notes: The next letter is from a real estate associate of mine in Denver, Colorado. His name is Todd Bates.
He's an old salt at this business and has seen just about everything. He is also very experienced and I respect his opinion… especially since he has the good sense to like my material.

I sent him my course and asked for his opinion.
• • • • • • • • • • • • • • • •
"Come on, Joe. I've seen everything in this business and it won't work."
• • • • • • • • • • • • • • • •
From The Desk Of Todd Bates:
In the fall of 1998, I got a call from a real estate investor named Joe Crump. He said he had a foolproof method to help investors (or any buyer, for that matter) purchase real estate with no money down, no credit check and no job or income. He also said, if anyone (even someone who is not particularly bright), would follow his step-by-step system, they could use his techniques to purchase $1,000,000 in real estate in less than a year.
My first reaction was, "Come on, Joe. I've seen everything in this business and it won't work."
I had been one of the world's top producing real estate agents myself for years (I sold $22 million a year) and I had never seen anything that could do what Joe claimed. As a matter of fact, I hadn't seen anything that would even come remotely close to doing what he claimed.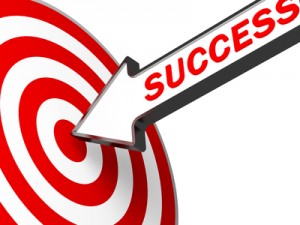 I have read Carlton Sheets, Wade Cook, and just about every other get rich, real estate guru out there and their books and tapes were pretty informative (expensive, but informative… I think I paid $1200 for Wade Cook's material years ago), but the ideas that they presented were very hard to implement. And if you have bad credit or no money for a down payment… forget it.
But Joe started talking about his ideas and within a few short minutes, I knew it would work. He had taken some pretty simple ideas about real estate financing and marketing and combined them to create a program that is absolutely awesome. Now, he's turned it into a course and it is an excellent read and very easy to follow.
I am convinced (and I may be the toughest, most jaded audience out there) that Joe's system will work for anyone in the free world. Sometimes there is genius in simply taking several mundane ideas (that everybody has heard about before) and combining them in a way that creates a powerful new synergy… a money making system, that becomes a powerful, unstoppable force for anyone who makes the least effort to implement it.
I know you will enjoy his material.
Sincerely,
Todd Bates
Denver, Colorado
• • • • • • • • • • • • • • • •
I feel that the set up is really good. One good part is that you offer installation payments.
I also like the guarantee.
Latorrya Merritt
Miami, Florida
• • • • • • • • • • • • • • • •
After spending two years reading all the other information that is out there, I ran across Joe's site. I finally took the advice on lease optioning and just had an offer accepted for a 3 unit building with no money down.
I will realize $300 per month after paying the lease. The best thing is that the seller will still be responsible for the major maintenance and taxes until we refinance in 5 years.
Now I just wish I had found his site sooner!
Christopher Freeman
Saginaw, Michigan
• • • • • • • • • • • • • • • •
Joe's Notes: It's not rocket science… you just learn the techniques and put them into action. The hard part has already been done for you.
Now it's up to you…
What would you do for a full time business that allowed you to double your income and triple your time off AND Quit Your Job?
I'll talk to you again soon.
---