I Netted $20K On My First Deal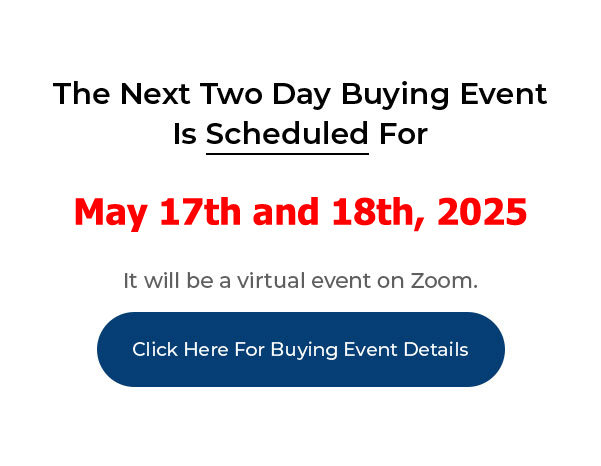 I believe the best way to learn the business of real estate investing is to hear how others have done it. When these interviews were recorded, I asked the interviewer to ask questions that would help the viewer see how these folks got started.
I wanted to hear the struggles, the successes and a clear path and explanation of what they had to do to make these deals happen. I did NOT want them to be a bunch of people telling you how wonderful Joe Crump was. I wanted content, examples and real life experiences.
I hope we succeeded.
Case Study – Tommy Lee – Memphis, Tennessee
Tommy got right out of the gate making money, but he was looking for ways to make money with real estate that wasn't just the old standby 'fix and flip.' Too much risk, too much money needed and a lot of time swinging a hammer. He is now a full time investor.
____________________________________________________________
My PushButton Automarketer Program – Automate your business:
http://www.pushbuttonautomarketer.com
My 6 month mentor program:
http://www.ZeroDownInvesting.com
http://www.JoeCrump.com/partner
My Two Day Buying Events
My Real Estate Investing Blog:
My home study program (there are 68 free videos you can watch on this site):
http://www.PushButtonMethod.com
A Free Audio About How To Automate Your Real Estate Investing Business:
http://www.JoeCrump.com/pushbuttonmethod
My ebook:
http://RealEstateMoneyMaker.com
Free E-letter Opt-In Page:
A few Case Study Video Interviews with my Students:
http://www.JoeCrump.com/partner/casestudy.html
30 Day Free Trial Monthly Printed Newsletter and Audio:
http://www.RealEstateMoneyMaker.com/newsletter/main.html
And on youtube.com search "joseph4176″
Tommy: Hi, I'm Tommy Lee from Memphis, Tennessee. Actually, I heard about it from a friend of mine who actually signed up for the course. I guess I've been investing for about two-and-a-half years. This year is the first year full time. First deal took me I guess seven months before I got my fist deal. About that. And I netted about $20K off that. It was a fix 'n' flip. Fix 'n' flip is where you buy a house, take title to the house, and then you make any repairs or updates that the house needs and then put it back on then market. Best deal, that was probably one of the better deals. I've had another deal that was about the same, about $20K, just south of $20K. And then a couple that probably made probably about $17K and some other ones were less than that.
Tommy: Average income per deal, probably at this point, probably let's say about $13K per deal. What's changed is I figured out from doing the fix 'n' flips that I really don't enjoy doing the fix 'n' flips. There's a lot of people that do, but there's a lot of things I don't like about it, so I'm learning new things to kind of get away from that, or at least it won't be my primary method. My goal is to create cash flow and generation of wealth and to really buy back my time where my corporate job that I just left, a lot of hours per week that you can work and I really want to get to the place where I have more time to be able to spend with my family.
Tommy: I'm now full time since the beginning of this year after 20 years as an IT professional in corporate America. I left that at the beginning of the year to pursue this full time. I'd say this year has been kind of stressful as I try to figure out new things, but it's good, I think that now that I'm out of the job and home just being able to spend time with them, the affect is just being able to be with the family which is positive, it's a positive thing.
Tommy: Automation is something I'm still working on. I have a local assistant I use and a virtual assistant. But automation and systems is one of the key things I know and something that I'm working to build. Networking with other investors, books, education, YouTube and don't give up. Just keep at it.