Working from home is the main reason I created this business. These days, I almost never leave my home office for work.
Watch this video to learn how you can emulate what I do every day.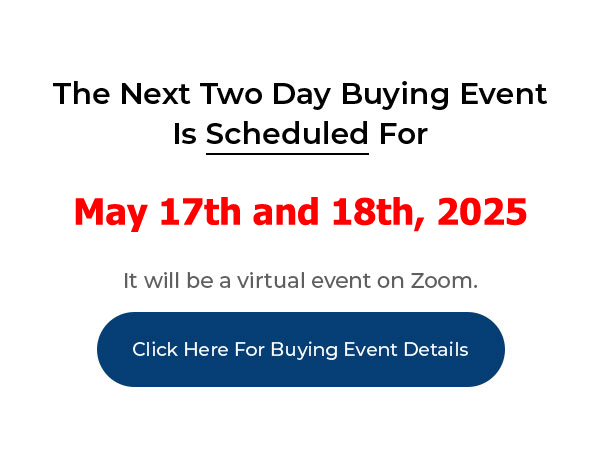 ____________________________________________________________
My PushButton Automarketer Program – Automate your business:
http://www.pushbuttonautomarketer.com
My 6 month mentor program:
http://www.ZeroDownInvesting.com
http://www.JoeCrump.com/partner
My Two Day Buying Events
My Real Estate Investing Blog:
My home study program (there are 68 free videos you can watch on this site):
http://www.PushButtonMethod.com
A Free Audio About How To Automate Your Real Estate Investing Business:
http://www.JoeCrump.com/pushbuttonmethod
My ebook:
http://RealEstateMoneyMaker.com
Free E-letter Opt-In Page:
A few Case Study Video Interviews with my Students:
http://www.JoeCrump.com/partner/casestudy.html
30 Day Free Trial Monthly Printed Newsletter and Audio:
http://www.RealEstateMoneyMaker.com/newsletter/main.html
And on youtube.com search "joseph4176"
Read Transcript for "Can I Learn And Work This Business 100% From My Home?"
"I've been investing in real estate sporadically since the early 70's, both flipping and investing in rentals. I own 11 nice homes now, 10 of which are fully paid for…" Congratulations by the way – that's a wonderful investment. "…I would like to know more about your automated system, but I'm not able to come to Indiana. Is there any way to Skype your program or do anything from my home? I love your info. Thanks." – Mary
Joe: Absolutely. Most of what we do is online. Now, it's best if you can come to my buying event because part of the mentor program is coming to the buying event and I get to meet you and you get to meet me and you get to meet the other people in the group and there's some real advantages to having a mastermind group like that where you can interact with other people who are investors.

Joe: Only a small percentage of the world is entrepreneurial (3%) but in those rooms, everybody is an entrepreneur. Everybody at least wants to be one and they have that heart and mindset that makes it possible for them to do that, so it's a wonderful group to get to know and to be around and to know.

Joe: But with that said, all of the stuff that I teach can also be done over the phone. We have bi-weekly conference calls in my mentor program where you get to talk to me personally and we get on the phone and typically I'll have anywhere between 5 and 15 people who will show up on those calls, and I stay on the call until they're done and until all of the questions are asked.

Joe: A typical call lasts two hours. I've had them last as much as four hours we've been on those calls. It gets grilling sometimes, believe me, because I'm talking the whole time. But I'll ask questions, I'll find out where people are at and I'll see what their problems are. We'll either do a role play to help them get better at talking to sellers or we'll talk about issues they're having.

Joe: If they communicate with me on these calls, I can help them get to where they want to go, so I just ask that they come on these calls. They also have access to me through emails. They can send me as many emails as they want and I'll respond within 24 business hours, so if they send it out on Monday, I'll send a response back by Tuesday or if they send it on Friday, I'll send it by Monday. So I'm pretty good about responding that way.

Joe: Every once in a while, I go on vacation and I'll take a few days before I get back but a lot of times, I'll find myself even taking my laptop on vacation because I enjoy this process – I enjoy communicating with people. I want them to have the information they need so that they can do a deal.

Joe: There are no emergencies in real estate investing. That's the beauty of this process. When I go on vacation, I'll put on my voicemail, 'If you have an emergency, dial 911. I'll be back on this day.' I let everybody know when that's going to happen. I don't abuse it very much. I don't take that many vacations. You don't really have to take many vacations if you enjoy what you're doing and if you're having a good time with it, but I do like to go away with my family and do things with them as well and that's usually where my vacations are being held.

Joe: So, yes, you can come and you can do it and you can learn it all online. I have lots of good audios and training materials in that program as well.

Joe: If you're interested in the mentor program, go to ZeroDownInvesting.com. Also, go to joecrump.com/partner and and those are pages about the mentor program. You also should look at the "Push Button Automarketer" and that's at PushButtonAutomarketer.com.

Joe: That shows the automation. Most of the people that get into the mentor program also get the Automarketer. It's an additional expense but it's much cheaper than the mentor program. So if you go into the mentor program, it's about the same cost as going to a cheap state college. I send my kids to college so I know exactly what that stuff costs. It's like going to a semester, not like going to four years or going to grad school, so it is possible to do it.

Joe: It doesn't matter where you're at. You can Skype into our conference calls. I Skype into our conference calls instead of just dialing in because it's easier and I can use a microphone. So no matter where you're at, you can Skype in for free, as long as you've got an internet connection. I hope that answers the question. Bye, bye.