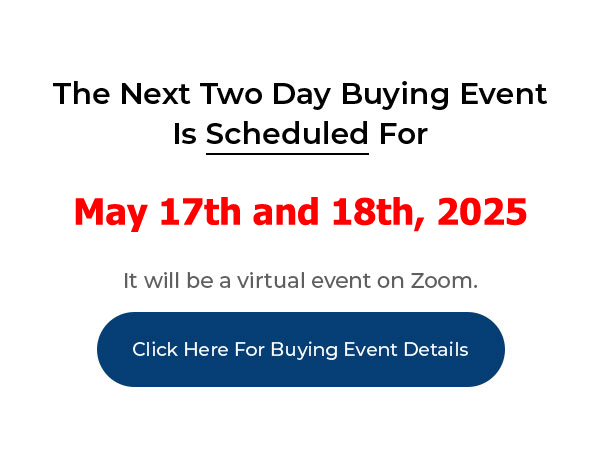 ____________________________________________________________
My PushButton Automarketer Program – Automate your business:
http://www.pushbuttonautomarketer.com
My 6 month mentor program:
http://www.ZeroDownInvesting.com
http://www.JoeCrump.com/partner
My Two Day Buying Events
My Real Estate Investing Blog:
My home study program (there are 68 free videos you can watch on this site):
http://www.PushButtonMethod.com
A Free Audio About How To Automate Your Real Estate Investing Business:
http://www.JoeCrump.com/pushbuttonmethod
My ebook:
http://RealEstateMoneyMaker.com
Free E-letter Opt-In Page:
A few Case Study Video Interviews with my Students:
http://www.JoeCrump.com/partner/casestudy.html
30 Day Free Trial Monthly Printed Newsletter and Audio:
http://www.RealEstateMoneyMaker.com/newsletter/main.html
And on youtube.com search "joseph4176"
What's The Average Cost Per Lead With The Automarketer?
Joe: Hey, it's Joe. I've got another question here. This is from Richard Wert. Richard says, "Can someone who is in a wheelchair, who is basically immobile and who has zero dollars make any money with your programs?" Yes, actually. I've got a student right now who's made over a million dollars in the past 18 months. His name is Dan Riegel, and if you go to my case study website and you can watch this video and Dan is in a wheelchair. And he is amazing, because he's doing very successful with his business and he's been through my mentor program and we talk on a regular basis and he still comes onto our calls and comes to the buying events and it's great to have him around. But he's been very successful with this. And he started, the first time he came to the event he had a hard time getting here because their car kept breaking down and so they didn't have a lot of money to work with. And they made it work. You don't have to have cash, you don't have to have credit. You can do this from your home without leaving it. You can do it all over the phone. It does take skill. If you have the skill and you learn that skill. Now, you don't have to have talent. You just have to have skill, and you have to have the willingness to learn. And if you'll do that, you can be very successful in this business. All right. Hope that helps.