This article is a bit of a departure from my normal real estate investing tips. It is about your personal financial situation and how to make sure you are heading in the right direction to enable you to accumulate wealth.
Do You Have Bad Credit? Getting your personal finances in line is a very important aspect to building ANY business. If you have credit issues that are holding you back, you need to get them fixed.
My real estate books and my programs show you how to buy property even if you have bad credit and don't have a job, but if you have good credit your options and profit increase. If you are serious about building a real estate business (or any business for that matter) you need to solve your credit problems as soon as possible.
If you have bad credit, slow pays, charge offs, liens, judgments or no established credit and need credit repair… you need to fix those problems.
It just so happens that I wrote a book about the most powerful, effective methods for credit repair in the United States. Tips and techniques that will get you perfect credit.
I wrote this book to repair MY credit… when my business fell apart… you remember that story, right?
Ouch.
My credit repair book gives you all the hard documented government rules and regulations that credit reporting agencies MUST follow that give you, the consumer, an overwhelming advantage over the credit agencies when it comes to credit repair.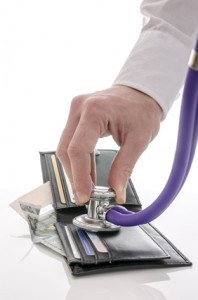 You don't have to be a victim of Big Brother any longer. I've been down that road and it ain't pretty.
If you are sick and tired of being denied credit by credit grantors, humiliated by loan officers, inconvenienced and rejected by salespeople, you need to read this information.
My book will teach you:
How you can buy the home of your dreams with a low, low down payment… with or without good credit.
How to buy the car you've been needing… stop driving that dangerous piece of junk.
How to start getting Visa and Mastercard's sent to you nearly every week in the mail that say, "Pre-Approved!"
You'll even learn how you can MAKE money using your excellent credit rating after you get it.
These aren't just pie-in-the-sky promises, but hard documented facts.
Just follow the simple step-by-step instructions in this new "tells all" credit repair guidebook and you will be on the road to a perfect credit score within the next few weeks.
You can download a FREE trial copy of my e-book right now! And just so you know, the book isn't free, I only give you a trial download so you can see what it contains… but there is some good stuff there. Just go to my website: www.cleanyourcredit.com and check it out.
---
Here is an interesting report that tells you about a common scam in the credit repair industry.
Creating A Completely New Credit File
The most questionable form of credit repair is File Segregation. It completely gets around the credit reporting bureaus because it creates a new credit file with a clean slate. It is perhaps the only 100% effective method of erasing extremely bad credit overnight.
This method first came to light about ten years ago when a couple of credit repair specialists found a hole in the identification system used by the major credit bureaus.
They discovered that some of their clients had more than one credit file. It just so happened that there are many more credit files at the bureau than there are consumers. This bit of information brought them to the realization that there was a weak link in the file identification system.
They learned the most effective methods to create these new files. These methods include, changing your name, changing your address, creating a new social security number or transposing the numbers of your current number. The process is easy to do.
Is It Illegal?
These credit repair specialists believed that creating more than one file was not an illegal act and this may be true. Creating a new credit file becomes illegal when it is used to commit fraud or break laws. i.e. applying for a loan under false pretenses.
So they started creating new files for consumers at $3,000-4,000 each. This gave their clients the ability to "start over." Since then, this method has been picked up by many, many credit repair agencies. It is simple to do and they can charge big dollars for it.
I know of at least 25 web pages that will perform this operation for you for a price. I strongly suggest that you stay away from them like the plague!
Your Obligations Don't Go Away!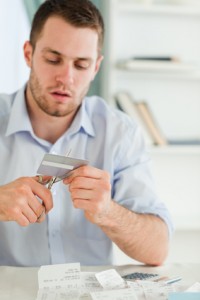 Creating a new file does not erase your previous debt or obligations. They are just stored in an alternate place in the credit bureau.
The Federal Trade Commission (FTC) published a bulletin warning consumers to be aware of unscrupulous credit repair companies that offer to create a new file. Some of these companies suggest that you use a EIN (Employer Identification Number) in place of your Social Security Number. They have the same amount of digits and the purpose is to create a new credit file.
The FTC says it is a federal crime to make any false statements in a loan or credit application. It is a federal crime to misrepresent your Social Security Number. It is a federal crime to obtain an EIN from the IRS under false pretenses.
You could be charged with mail or wire fraud if you use the mail or telephone to apply for credit and provide false information. You may guilty of civil fraud under many state laws.
People who use an EIN in place of the Social Security Number, for the purpose of creating a new credit file, could be criminally liable for falsifying tax records. Credit repair agencies who promote this program could be liable for participating to defraud the government.
Yes, file segregation works… but I've also been told that robbing banks can make you lots of money.
Well… What Does Work?
That subject is what my book, "How To Clean Your Credit In 60 Days… Or Less!" is all about.
Here Are Some Of The Credit Secrets You Will Learn…
How you can use our Simple 3 Step Program to quickly and easily clean the credit problems you have with retail stores, major credit cards, car loans, mortgages and gas credit cards.

How to erase your bad credit with one easy letter even if you've tried before and failed. It's easy if you know the secret to wording your letters. We give you the pre-written letters, word-for-word. (All you have to do is highlight the letters, copy them, and paste them into your word processor.)

How you can get a new mortgage for a home with little or no down payment… regardless of your credit history.

How to erase all the negative information from your credit file… no matter how bad it is.
It Does Work… Legally!
You can find out all about my Credit Repair book at: