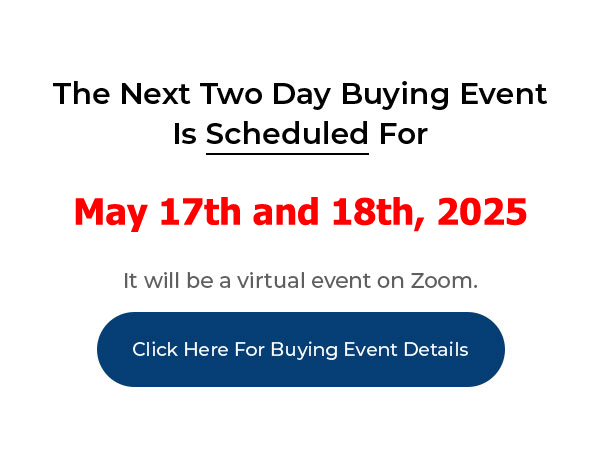 ____________________________________________________________
My PushButton Automarketer Program – Automate your business:
http://www.pushbuttonautomarketer.com
My 6 month mentor program:
http://www.ZeroDownInvesting.com
http://www.JoeCrump.com/partner
My Two Day Buying Events
My Real Estate Investing
Blog:
My home study program (there are 68 free videos you can watch on this site):
http://www.PushButtonMethod.com
A Free Audio About How To Automate Your Real Estate Investing
Business:
http://www.JoeCrump.com/pushbuttonmethod
My ebook:
http://RealEstateMoneyMaker.com
Free E-letter Opt-In Page:
A few Case Study Video Interviews with my Students:
http://www.JoeCrump.com/partner/casestudy.html
30 Day Free Trial Monthly Printed Newsletter and Audio:
http://www.RealEstateMoneyMaker.com/newsletter/main.html
And on youtube.com search "joseph4176"
Read Transcript for "Does The Automarketer Send Spam?"
"Does the Automarketer send spam? One of my friends told me that the Automarketer system you sell is just a big spam bot. it's amazing how many leads I'm getting but I don't want to be considered a spammer. What should I tell them?"
Joe: Well, spam is unsolicited email. Our Automarketer sends out emails to people who are asking for buyers. So the people that we're approaching are people that have put their ad up on Craigslist or Backpage or Kijiji or one of the others we use and said 'We want somebody to buy this property'. And what we're doing is sending them an email saying, 'We would like to buy your property. Would you consider selling it rent to buy?' so we're responding to an ad – we're not spamming them with unsolicited email. So this is not spam.
Joe: And almost everybody who uses the Automarketer gets a ton of leads, constantly, especially if they're using voice or text blasts. If you're only using emails, then I think you're making a big mistake – you're leaving a lot of money on the table, so make sure you use text and voice blasts in you're Automarketer.
Joe: But when you send out those leads and you get back all of those leads, that's worth doing. And I don't care what people do it – I'm going to do it because it'll make me money. Anyway, I hope that answers the question.