Building a list of loyal investor/buyers will CATAPULT your business and profits. Finding buyers is just like anything else; it is EASY if you know what you are doing.
Lucky for you, I do. You must understand that investors in real estate are so MISINFORMED that they have no idea what they are doing, in fact, they often LOSE MONEY. But this will NOT be you if you do it the way I teach. The first thing you need to do is realize the problems that buyers have and what you are going to offer them to compel them to work with you. You need to take a step back and ask yourself what they NEED and why are they going to come to you to get it. Why are people calling my team about deals ALL THE TIME? • Is it because they like throwing money away? • Is it because I run so many ads? • Is it because I own all of the real estate around them? No, in fact, I have people calling that I have never met. They just know people that have worked with me and they are DYING to get the chance to give me money. But how can you… with NO MONEY get investors to call and BEG you to take their money? Even if you are just starting and have no NO EXPERIENCE, you can still put yourself in the center of a CASH COW. How?
Here is how to find investors who will buy from you over and over again! This is so easy, you'll laugh with delight when the phone calls start coming in.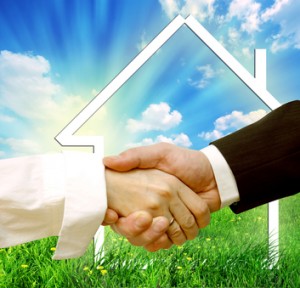 This step in the process is inexpensive and easy do. All it takes is a simple classified ad. I suggest that you run it in your Sunday real estate section under "investment property." The ad will cost 15-25 dollars. I'm not going to give you the ads here, you'll have to get my book to get the exact ads I've used, tested and proven effective over the past 15 years. The ads alone will save you thousands of dollars in wasted money. With the three different types of ads that I give you in the book, you will get calls from three different types of investment real estate Buyers. • Investors who have money for a down payment and good credit, but want to get a good deal. •  Investor who has no money for a down payment, has bad credit and doesn't care what kind of deal he gets as long as he gets a piece of real estate. •  An investor who has some money for a down payment, but may have credit problems. Each of these investors can make money with the properties that you sell them, if they pay attention and do their best to keep them rented. And best of all… you can make money selling to each of these types of investors if you structure the deal properly. There are so many easy ways to find real estate investors to work with. I give a ton of different methods in my books, cds and boot camps.