[leadplayer_vid id="53B934D8D6D7F"]
How do you determine how much to charge for a Lease Option fee. This is your profit so getting the most from your buyer determines how much you make.
This video shows you how we do it.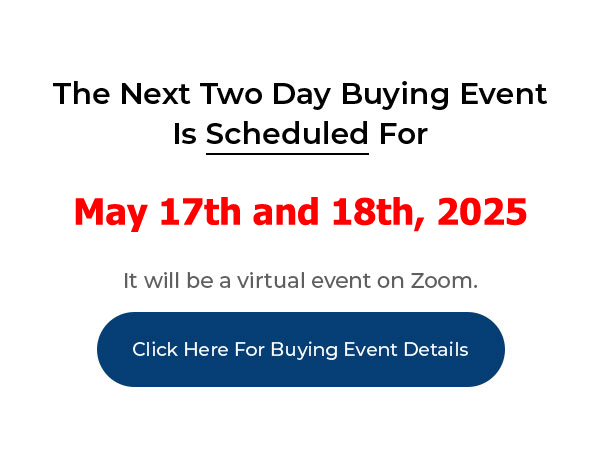 ____________________________________________________________
My PushButton Automarketer Program – Automate your business:
http://www.pushbuttonautomarketer.com
My 6 month mentor program:
http://www.ZeroDownInvesting.com
http://www.JoeCrump.com/partner
My Two Day Buying Events
My Real Estate Investing Blog:
My home study program (there are 68 free videos you can watch on this site):
http://www.PushButtonMethod.com
A Free Audio About How To Automate Your Real Estate Investing Business:
http://www.JoeCrump.com/pushbuttonmethod
My ebook:
http://RealEstateMoneyMaker.com
Free E-letter Opt-In Page:
A few Case Study Video Interviews with my Students:
http://www.JoeCrump.com/partner/casestudy.html
30 Day Free Trial Monthly Printed Newsletter and Audio:
http://www.RealEstateMoneyMaker.com/newsletter/main.html
And on youtube.com search "joseph4176"
Read Transcript for "How Much Should I Charge For A Lease Option Fee?"
"How should I calculate the amount to charge for a lease option fee on the rent to buy program?" – Jim Body, Anaheim Hills, Anaheim, California
Joe: The way we do it is, first of all, when a buyer comes along, we don't advertise the amount of down payment. What we do instead is advertise down payment required, so when a buyer calls in, the first question we ask them is, 'How much do you have for a down payment?' And if they tell us, 'I've got $3,000,' we tell them, 'If you had $5,000, I know we could make this work.' If they say $7,000, then we say, 'If you had $10,000, I know we could make this work.' If they say $20,000, we say, 'Well, if you had $25,000, I know we could make this work'.

Joe: The whole goal here is to negotiate the best possible lease option fee that you can because it benefits the seller for you to get more lease option fee because it makes that buyer more secure, it benefits the buyer because it makes it more likely that they'll exercise the option and fulfill the process they're doing because they have more on the line, and of course, it benefits you because you make a higher lease option fee and more profit. So it's a win-win-win situation if you negotiate the best price you can.

Joe: I have other students that say, 'We need 3.5% because that's the FHA down payment and what they require' and by wording it that way, it makes it easier for them to get that 3.5% than if they just asked for the amount of down payment.

Joe: Try it both ways and see which way works best for you. The average lease option fee in a $100,000 to $200,000 market is probably $3,500 to $5,000. If you get over $200,000 to $300,000, you're probably looking at $4,000 to $10,000 on those lease option fees. It's pretty rare to get lease option fees that are above $10,000 but we see that happen as well on properties that are in the $4,000 to $7,000 and above range, so keep that in mind as you go.

Joe: Sometimes as you work in higher end markets, you're going to be getting higher lease option fees. You may also have fewer properties to do this with, so you have to kind of balance that and see which one makes the most sense for you. All the teaching I'm doing right now about how to do it remotely from different states, e.g. if you're in one state you can do it in another, or if you're in one country, you can do it in another, you can do all of that – you can pick the area that you want to work in and the area you think is going to make the most sense for you.

Joe: I've never seen an area that didn't work with this process. A lot of it depends on the investor (you) and how you want to do your business, and I would suggest that you start in your own hometown and get started there. Sometimes it's easier to get a deal together if you can get face to face with people and they can see who you are, trust you and feel more confident in you.

Joe: Once you've done it a few times, then you're going to be a little more comfortable on the phone and a little more confident and that's going to come across on the phone and then it'll be more likely that they'll work with you. Alright, I hope that helps. Thanks.