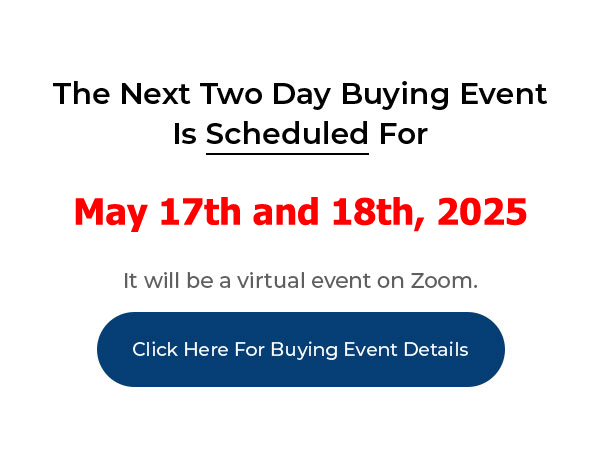 ____________________________________________________________
My PushButton Automarketer Program – Automate your business:
http://www.pushbuttonautomarketer.com
My 6 month mentor program:
http://www.ZeroDownInvesting.com
http://www.JoeCrump.com/partner
My Two Day Buying Events
My Real Estate Investing Blog:
My home study program (there are 68 free videos you can watch on this site):
http://www.PushButtonMethod.com
A Free Audio About How To Automate Your Real Estate Investing Business:
http://www.JoeCrump.com/pushbuttonmethod
My ebook:
http://RealEstateMoneyMaker.com
Free E-letter Opt-In Page:
A few Case Study Video Interviews with my Students:
http://www.JoeCrump.com/partner/casestudy.html
30 Day Free Trial Monthly Printed Newsletter and Audio:
http://www.RealEstateMoneyMaker.com/newsletter/main.html
And on youtube.com search "joseph4176"
How To Buy A Home For Your Family With Zero Down
Joe: I get the question a lot, "Is it possible, Joe, to use your techniques with zero down, and without using my credit, to be able to buy a home for my family. I can't afford a down payment. I can't qualify for a loan because I don't have good credit or I don't have enough income to support the property that I want to buy, at least verifiable income, that I want to support the property." And the answer is absolutely yes. I've had a lot of my students live in houses right now that they bought without putting any money down, without using their credit, without going to get a bank loan and they've done it using several of the zero down structures that I teach.
Joe: The one that's most likely that you'd use doing this is subject to. Buying a property subject to the existing loan. Essentially all you're doing is having the seller transfer the property's deed to you and you take over making the payments for them. Typically there's usually a little bit of equity in the property, usually not a lot, but you can get brand new properties doing it this way. And I've bought a lot of subject to properties with this same method.
Joe: So you can buy these properties without putting any cash down on the properties. All you have to do is start making the monthly payments. Now, you want to make sure that you can make the monthly payment before you take over the property. You don't want to screw up somebody else's credit because essentially, they're credit is on the line when you take a property subject to.
Joe: You can also buy a property on a land contract. And you can also buy a property on lease option. I don't recommend that you buy a property on lease option. I recommend that you sell your properties on lease option. You want to put yourself into the most control whenever you buy a property so that it can't be taken from you. And if you buy it subject to, and you get the deed, that puts you in the most control. You have to assume that you're the most honorable, ethical person in the room and that you're going to do the right thing. You're going to take care of the people that you're working with.
Joe: So you have to put yourself in control to be able to make sure you have the ability to do the right thing. If you're buying a property on a lease option, it puts the seller in control. That's why we typically will sell a property on a lease option because we want to have control so if that other person doesn't follow the rules, doesn't fulfill the terms of their contract, we can ask them to leave and we can get rid of them and it's easier to get rid of them if they default. So we want to stay in control of the deal at all times. And that's why you want to learn the zero down structure hierarchy which I've talked a lot about on my blog.
Joe: If you go to joecrumpblog.com there's a bunch of different training videos that talk about the zero down structure hierarchy and it might be worth you taking a look at that. But the answer I guess to the question is, yes, absolutely. You can find these properties, you can buy properties subject to. One of the best places to go look for these if for sale by owners. Go to craigslist, go to Zillow. And use the Automarketer to start sending out emails and seeing if people will be willing to do terms. And if they will, then call them up and then talk about the different types of structures that you can use.
Joe: In a later video in this series I'm going to be talking about seller options. So, I'm going to help the sellers understand what their options are to sell their properties and selling it to us on terms often makes a lot of sense to them. So, I'll show you how that makes sense in future videos that are coming out here in the next few weeks.
Joe: All right. Hope you enjoy it.