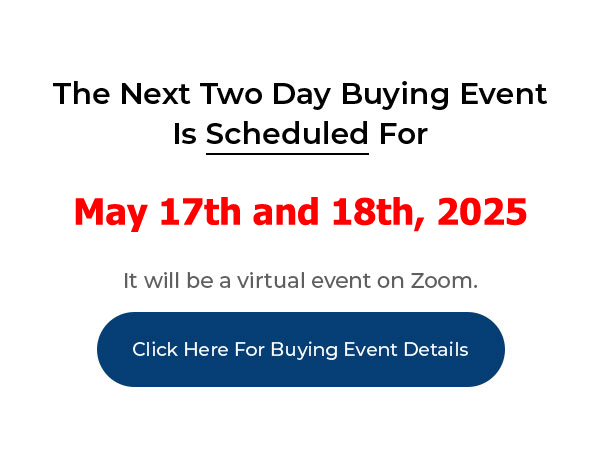 ____________________________________________________________
My PushButton Automarketer Program – Automate your business:
http://www.pushbuttonautomarketer.com
My 6 month mentor program:
http://www.ZeroDownInvesting.com
http://www.JoeCrump.com/partner
My Two Day Buying Events
My Real Estate Investing Blog:
My home study program (there are 68 free videos you can watch on this site):
http://www.PushButtonMethod.com
A Free Audio About How To Automate Your Real Estate Investing Business:
http://www.JoeCrump.com/pushbuttonmethod
My ebook:
http://RealEstateMoneyMaker.com
Free E-letter Opt-In Page:
A few Case Study Video Interviews with my Students:
http://www.JoeCrump.com/partner/casestudy.html
30 Day Free Trial Monthly Printed Newsletter and Audio:
http://www.RealEstateMoneyMaker.com/newsletter/main.html
And on youtube.com search "joseph4176"
How To Get Home Owner's Insurance When The Deed Is In The Name Of A Company
Joe: Hey, it's Joe. Got another one here. This one's from Don Becker from Pensacola, Florida. Don asks, "If I buy a property in any of the manners in which you teach and then put the deed in the name of a company, how can I get homeowner's insurance coverage in that name? I'm finding this to be near impossible in Florida as all insurance brokers that I have talked to can only write it with me as the insured in the company name which is the actual titleholder of the property as the additional insured."
Joe: Well, it doesn't really matter if, you know, if your name's on that property as long as you're on the deed, the insurance company will be able to do it. Now, they're going to do a landlord policy, not a homeowner's policy, so it's a different kind of policy. You'll also want to get a little bit of liability insurance. I always get $1M of liability insurance on my properties on top of my regular landlord insurance. Landlord insurance is typically cheaper than a homeowner's policy. So, keep that in mind as well.
Joe: So talk to your insurance company. It doesn't matter if your name's on there as additionally insured. Somebody's got to sign on that thing, so I don't think that that's a big issue and I'm not sure why that would be a problem for you.
Joe: All right. I hope that helps.