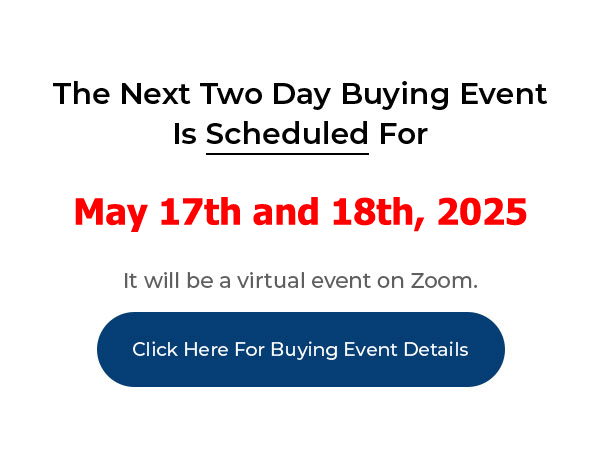 Click Here For Buying Event Details
____________________________________________________________
My PushButton Automarketer Program – Automate your business:
http://www.pushbuttonautomarketer.com
My 6 month mentor program:
http://www.ZeroDownInvesting.com
http://www.JoeCrump.com/partner
My Two Day Buying Events
My Real Estate Investing Blog:
My home study program (there are 68 free videos you can watch on this site):
http://www.PushButtonMethod.com
A Free Audio About How To Automate Your Real Estate Investing Business:
http://www.JoeCrump.com/pushbuttonmethod
My ebook:
http://RealEstateMoneyMaker.com
Free E-letter Opt-In Page:
A few Case Study Video Interviews with my Students:
http://www.JoeCrump.com/partner/casestudy.html
30 Day Free Trial Monthly Printed Newsletter and Audio:
http://www.RealEstateMoneyMaker.com/newsletter/main.html
And on youtube.com search "joseph4176"
Oh honey! Success and self-compassion
Life sucks sometimes.
No matter what you do, no matter how successful you become, there are going to be times when life just stinks.
My life is good. I consider myself happy, lucky and blessed, but things don't always go the way I plan.
I think it was John Lennon who said, "Life is what happens while you're making other plans."
When you screw things up – when you face challenges that get you down – when the weight of the world is pressing on your shoulders and you just don't know what to do…
You have to learn how to be compassionate with yourself.
When someone you love has troubles, you may put your hand on their shoulder and say "oh honey.." and you tell them that you love them and that you're there for them and that you will support them no matter what happens.
Here are the basics of wholesaling…
Find a property for sale that is dramatically under market value and tie it up with a purchase agreement that is assignable. Then raise the price by a few thousand dollars and go out and find a cash buyer.
Your profit is the difference between your purchase price and your sale price.
It's quick, easy and there are lots of potential buyers for great deals.
And although it doesn't solve the problem they are dealing with, it can sure bring peace to a weary soul.
But sometimes there's no one there to do that for you. So you got to do it yourself – just put your hand on your chest and un-ironically say, "oh honey."
Show yourself some love. Give yourself compassion. Be understanding and don't beat yourself up so much.
Yeah, you may have screwed up. You may have made bad choices. Or maybe you made the best choices you could and it still went wrong.
Either way, you have to correct the problems you make in this world. You've got to deal with the wreckage but that doesn't mean life doesn't start again.
No matter what other people say, you can start again.
I know it's the biggest cliche in the history of mankind, but tomorrow REALLY is the first day of the rest of your life.
Success doesn't mean you won't experience pain and suffering. Success doesn't mean the challenges disappear. Sometimes they get bigger.
But the more you do to achieve your success and the more lessons you learn from the mistakes you make…
The more capable you will be of solving the problems that arise in every part of your life, not just in your business.
Your trials can break you or make you grow.
They can be a crucible that refines you if you allow it.
And when you win, it is that much sweeter. And if you stick with it and you learn from your mistakes, you WILL win – not by defeating someone else, but by overcoming yourself – your own self imposed limitations – you find your personal best.
If you would like my help getting through the struggles of building a business and walking through the landmines of being an entrepreneur, I'm here.
I've mentored students over the past 20 years and have seen many of them succeed beyond their wildest expectations.
I'm there to put my hand on your shoulder and say, "Oh, honey." Well, actually, I've never said that to ANY of my students, not in those words – it might be a little weird coming from me – but I AM there to give and show compassion. I'm there to kick you in the butt occasionally and I'm there to get you to ask the right questions in your business.
What I do with my students is the equivalent of "Oh, honey."
Maybe you should consider getting into my mentor group.
If you want to work with me personally (not a hired hand), you can find out all about my Six Month Mentor program here:
http://www.ZeroDownInvesting.com
This website will show you how my program works, what is included, what it costs, what you can expect from me and what I expect from you if you sign up.
There are 3 training videos on the site that go into great detail about what you need to do to build a profitable real estate investing business.
They add up to about 2 hours of education. I call them my "Advanced Training" because that is exactly what they are. If you know nothing about real estate, they may be a bit over your head.
The techniques I teach in these videos come from my personal experience and you won't find this information anywhere else.
If you aren't interested in working with me personally or can't afford to join my mentor program, these 3 videos will still be worth your while.
They will give you an overview of my entire business and show you how to model YOUR business after the step-by-step systems I've created.
Even if you ultimately decide not to join my mentor program, I can safely say this Advanced Training Program can completely transform your thinking about building a real estate investing business.
I think these 'Advanced Training' videos are one of the best training programs I've ever created – and they won't cost you a dime.
They distill my 35 years as an investor and 20+ years as a coach and give you a complete outline of how we build a powerful, profitable, consistent, reliable, ethical, PEACEFUL business.
They give you the milestones, benchmarks, and SOPs (standard operating procedures) you need to succeed.
That's it for today!
Be gentle with yourself. Practice compassion for those around you and with yourself. We could all use a bit more love in our life.
I hope you will join me.
If you like this video, please SUBSCRIBE and hit the LIKE button.
You can also go to www.JoeCrumpBlog.com and sign up for my free email newsletter.
I put out a lot of free information there that you can't find anywhere else.