I don't like tenants. I won't kid you. They aren't fun to deal with and they can be a pain in the butt.
But… they can make you a pile of money and they can be fairly easy to deal with IF you set things up right.

Here is what you need to learn…
The Most Important Thing To Learn Is How To Screen And Qualify Your Tenants!
You may be tempted to just take any renter that comes along without any background check because they "seem nice enough."
NEVER, EVER, EVER, MAKE THIS MISTAKE! (this is different than my position on lease option tenant, by the way)
a. People are not always what they seem.
b. Good areas are always in demand.
c. It is better to have a vacancy than a bad tenant.
Yes, you read that right… I'll say it again.
It is better to have a vacancy than a bad tenant.
It costs more to get rid of a bad tenant and fix their damage than it costs to have a vacant house.
The first step is say this to all prospective tenants that call you: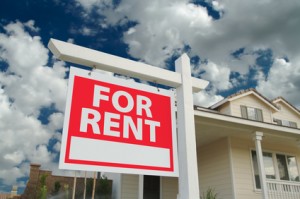 "Thanks for calling. That home is an excellent one, and it is still available. I'd be happy to show it to you. But first, I should tell you that we require a $35 non-refundable application fee and that all references and past landlords are checked, in addition to a credit report.
Prior to move in we require the first month's rent, a security deposit of $XX, and a refundable cleaning deposit of $75. Do you still want to see it??"
You will eliminate most of the bad tenants right then and there. If they know that you are going to check them out, and they have a lousy record, they won't even waste their time (or yours).
You may be thinking that by following these rules you might not get any tenants. NOT TRUE. Nice, sharp looking homes in good areas are always in demand.