Here are a couple of new questions that I think will help you understand real estate investing on a deeper level.
QUESTION ONE
Student: When you're buying a property "Subject To," and you're doing it at a kitchen table or wherever. Do you still do a title search on that property if you intend to keep it for yourself, say if you wanted to rent it out? Are you going to do a title search on it to see if there are problems, even though you're asking the seller if they have any liens?
Joe Crump: If I'm going to keep the property I'm going to do a title search. They cost about a hundred and twenty-five bucks. I can get them free these days because I have a relationship with the title company and they know they're going to make money from me in other ways.. You'll be able to do that soon, but for now, it'll cost you $125.
It's called a "Preliminary Title Search." By the way, you can get it for free by going downtown to the County Recorder, I'd much rather pay $125 than go to the County Recorder, but if you're tight on money, that would be a free way to do it. Just ask them to pull up the title and you can look for any other liens on the property.
I've got students who don't do title searches on property they plan to keep (against my advice). If you look at the real risk of not checking title, it's not enormous, because you don't have any money in these deals. The real risk is that there might be liens against the property for more than what you're selling it for… so that ultimately, you end up not being able to close the deal because more is more owed on it than what you're selling to your lease option buyer for. If I'm going to keep that property in my name, or in the name of an LLC or a trust, and it's mine and is owned by me, then I'd like to know what's on that title.
If I'm just going to flip it, then I make the buyer responsible to go do it themselves.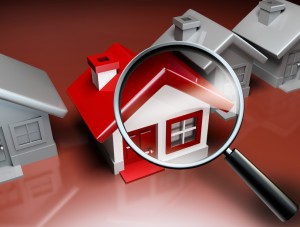 By the way, that's what my disclosure form does… it makes the buyer responsible for all that. Also, it lets them know that I'm not acting as a real estate agent in the transaction.
Having the right disclosure really helps cover your butt and it helps the buyer and seller understand what's going on as well. That way, they're not counting on you for the value, they're not counting on you for the condition. You don't want them coming back and saying, "Hey, you didn't tell me about this leaky faucet." You want them to sign a paper that tells them, "you signed a paper saying you made yourself aware of the inspection, you didn't count on me for the inspection, because I didn't do one.
And in most cases, I never even went to the house… so I sure didn't do an inspection.
"What Is A Distressed Property And Are You Looking For Distressed Properties Exclusively?"
QUESTION TWO
Student: Is a distressed property a house that needs fixing up or distressed in the way that the owner is having problems and has a need to get rid of the property?
Joe Crump: You're looking for a distressed situation, not a distressed property. With a distressed seller… a lot of these properties we're buying a brand new, a year old, two years old. There's no reason it has to be in terrible condition. On the other hand, don't leave the ones that are in terrible condition or the ones that are in terrible neighborhoods on the table, because you can still make a lot of money on those deals as well.
And, remember, you don't have to keep them. I think a lot of people say… "I don't even want to go to that neighborhood"… But a lot of times you don't have to. You can get somebody else to put the sign up for you. And you don't have to show the property. You get a lock box on the front door and sell it to the investors who like to work in those areas. Because there are a lot of them who think the only way to make money in real estate is by buying trashy property. Sell your ugly properties to those investors for a quick assignment fee.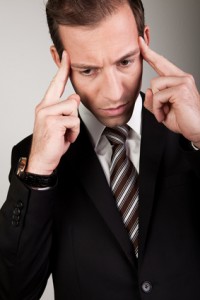 If you have a property you don't want to keep in a nasty area and you don't want to be a landlord (even as a rent-to-own landlord), you can still buy that property subject to, and then…
… you can assign that property to a new homeowner for a fee, it doesn't have to be an investor.
So get two, or three, or four thousand dollars from them. The new buyer can take over the existing mortgage on the property. You're in and out of the deal with a quick profit and you're no longer responsible for making payments.
The new buyer is responsible to the seller or to the mortgage company (if it's a "Subject To") to make sure that it's paid for, and you don't have to worry about managing that property.
You WILL make less money on it, but you'll get an assignment fee and you'll get quick cash on it. And those properties do sell no matter what condition they are in or what neighborhood they are in.
I know a lot of people have this feeling, "Oh it's a terrible neighborhood. Nobody wants to live there." Well people do live there. And if you put a sign on the front yard, it'll attract the people that live in that area, because those are the people who have families and friends in those areas.
You may not be able to put an ad in the paper and sell a property like this unless it's substantially under value… if that's the case you can sell it to an investor.
But if you're selling it to an end user, someone who is going to live there, then the sign on the yard is going to be the most effective way to move that property.
And if you are selling on terms, you can almost always get those things sold.
It's amazing to me that people will pay the same rent in a nasty area, or a hundred dollars less rent in a nasty area than they will in a really nice area with good school systems.
I don't understand the concept, other than the fact that maybe they want to stay close to their friends and family.
I think that it would make more sense for them, especially if they have kids, to get into a better community. Better schools, better area, but people just stay within their comfort zone. They grew up there, they're comfortable with that neighborhood, it doesn't intimidate them.
I wish I could teach in South Central Los Angeles where there are bullets flying every day. It's amazing to me people stay in those areas, but they stay there because of their comfort level and their lack of knowledge on how to get out of there. And if I could just teach them, I could show them how to go get out of those areas and build a better life. So it's frustrating for me to see that people put their kids through that stuff.
Solving distressed seller's problems is what we do…
and we get paid very well to do it. You just need to know how to structure the deals so that you solve the Seller's problem and the Buyer's problem. If you do those two things, they will both love you for it and be happy to see you get wealthy in the process.
It doesn't take long to get going and start making cash money, if you follow through with my step-by-step system.